Established in 1913 as a small grocery store, in its over 100 years of activity ECSA Chemicals has become one of the most important Swiss-owned distributors of chemical products. The company, which is active in international distribution and trading, is organised into industrial segments that are managed by teams of specialists and experts. They guarantee professional and customised consultancy and services.
With our experience, we can rapidly and safely connect you with the best suppliers on the market, providing you with a complete search, consulting and assistance service.
The focus of our approach and operations is you, our customers. We strive every day to find the best products that satisfy your needs as quickly as possible. Your satisfaction is our greatest success.
Discover more about the ECSA World
WE ARE ECSA is the magazine of the ECSA Group that tells about the different realities, stories and people who make it up.
We have been working for 100 years.
We have obtained many certifications (ISO, SQAS, GDP, Responsible Care, Bio-Inspecta, RSPO, etc.). We guarantee full compliance with the current laws and continuous training for our staff.
We constantly carry out risk analyses for each infrastructure, defining safety levels and implementing corrective measures promptly wherever they are needed.
We have warehouses in strategic locations to supply goods to Switzerland and to the rest of the world.
The 3 ECSA-owned warehouses guarantee considerable storage area and capacity in each warehouse, with full availability of products (base chemicals and speciality chemicals).
Presence all over the country, staff dedicated to sourcing raw materials and considerable storage capacity guarantee that goods are rapidly obtained and supplied.
Our specialists' in-depth knowledge of the market and products allows us to provide full consulting services, from the purchase to the supply of raw materials.
To involve the stakeholders (surveys)
To contribute to our territory's development
To guarantee quality certifications
To protect the environment we live in
To grow with our collaborators
Our community, our territory
ECSA Chemicals has been closely connected to its territory since birth, carrying out its activities ethically and protecting the environment.
Every year we are committed to supporting events, bodies, societies and local associations in Switzerland with sponsoring contributions or providing support in very different areas, ranging from hockey to Carnival events and including support for associations involved in social work and events to promote local culture.
We have been a training company since 1984 and every year we train 14 apprentices in various company departments. We believe it is important to contribute to training young people who are interested in a career in the industrial sector and we work so that their experience with ECSA is significant for them, both professionally and in terms of human relations.
85% of ECSA Chemicals collaborators (and 60% of all the ECSA Group) live in Switzerland. This is a significant piece of data, considering how close our premises are with the border and the industrial nature of our activity, which once again stresses our particular attention on the territory and on the people who live there.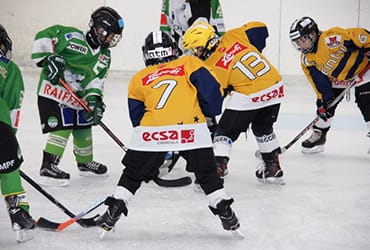 It is essential for us to guarantee good working conditions, protecting safety in the work place and continuously offering training and development opportunities. It is safe to say that only thanks to our collaborators have we reached the point where we are now and are able to optimistically look ahead with confidence.
The people who work for ECSA share our values; our company is a place in which they can increase their professional skills in a setting that protects the environment, health and safety. The excellent retention rates of ECSA collaborators is the clearest proof of this – and we are very proud of it.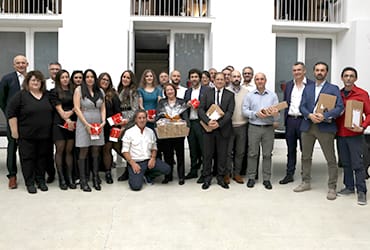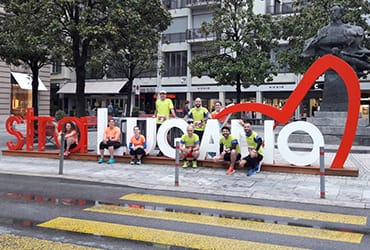 Collaborators working for ECSA are guided and stimulated to maintain and increase their skills, with targeted refresher classes.
Training on quality and processes: to be sure all our collaborators are acquainted with internal processes and procedures.
Training for personal and professional growth: to support our staff's skills in all areas (e.g. language skills, IT skills, etc.).
Safety training: for the internal sharing of company practices, such as safety rules.
The industrial segments we serve are grouped into four macro categories: