BE
UNIQUE
PASSIONATE
PART
ECSA
Active ingredients, excipients, essential oils, solvents and reagents. Managing crucial raw materials and helping customers create new solutions are all in a day's work that never ceases to amaze us.
Do you share this passion? If you do the team is waiting for you. Together we will develop new creative ideas, work for the team's success and help you achieve your objectives.
Are you a specialist, a manager, a graduate just out of university or an apprentice? Join us and we will cultivate your talent.
Our human resources are the most valuable resources of all.
Browse through our career opportunities to find the one that suits you. Can't find anything at this time? Just send us your CV and we will be in touch as soon as we have a suitable position for you.
Although ECSA was established some time ago, our employees are young and passionate, making the company unique and allowing it to expand and improve day after day. Join us!
Il Gruppo ECSA è un'impresa familiare svizzera di quarta generazione. Il Gruppo è attivo nella distribuzione di prodotti chimici e petroliferi, nel commercio internazionale di materie prime e nella distribuzione di sistemi per la manutenzione.
L'azienda familiare è certificata quale Great Place to Work con un grado di soddisfazione del 81%
Il Gruppo, che conta più di 320 dipendenti in varie sedi in Svizzera e in Italia, è composto dalle seguenti società: ECSA Chemicals SA, ECSA Italia Srl, ECSA Maintenance SA, ECSA Energy SA, Porta Ticino Easy Stop SA, Easy Stop Stalvedro SA e Suncolor SA.
Per potenziare il nostro team di esperti in Ecsa Chemicals SA, attiva in Svizzera ed Europa nella distribuzione di materie prime per il settore cosmetico, stiamo cercando un/a
Sales Specialist Cosmetic
Profilo e competenze:
formazione tecnica o commerciale (chimico o biochimico o scienze cosmetologiche, assistente di laboratorio, commerciale, o equivalenti)
capacità organizzative e comunicative, capacità di lavorare in team così come in maniera autonoma
orientamento agli obiettivi ed eccellente capacità di time management
attitudine positiva e flessibilità nello svolgimento di diversi compiti
lingua madre italiana, è richiesto un ottimo inglese (tedesco costituisce titolo preferenziale)
padronanza di MS Office e sistemi ERP
patente di guida valida e disponibilità a viaggiare (circa 50%),
esperienza nelle vendite business-to-business, e/o esperienza nel mercato dei cosmetici, prodotti chimici ed additivi
Mansioni e responsabilità:
supporto clienti italiani, svizzeri e tedeschi
sviluppo del business delle materie prime nell'area cosmetica
aumento volumi di vendita degli account designati
identificazione dei potenziali clienti e definizione di strategie d'approccio
partecipazione a fiere (Europa) ed alle attività di marketing diretto
collaborazione con il sourcing manager e con gli altri sales manager, al fine di ricercare nuovi prodotti e fornitori in base alla domanda del mercato
aggiornamento costante delle informazioni sui clienti tramite CRM
Offriamo:
contratto a tempo indeterminato
remunerazione legata alla performance
ambiente di lavoro giovanile e stimolante, composto da specialisti motivati
possibilità di crescita professionale
infrastrutture e sistemi di supporto moderni
solida realtà imprenditoriale orientata alla crescita
buone prestazioni sociali
Luogo di lavoro da definire: Balerna (Svizzera) oppure Desio (Italia)
Offerte documentate sono da inviare esclusivamente via mail con l'oggetto "sales specialist cosmetic" all'indirizzo: HR2303@ecsa.ch
Le candidature senza i necessari requisiti non saranno prese in considerazione, verranno accettate soltanto candidature in formato elettronico.
Die ECSA-Gruppe ist ein Schweizer Familienunternehmen in vierter Generation. Die Gruppe ist im Vertrieb von Chemikalien und Erdölerzeugnissen, im internationalen Handel mit Rohstoffen und in der Distribution von Systemen für den Unterhalt tätig.
Das Familienunternehmen ist mit einer Zufriedenheitsquote von 81% als Great Place to Work zertifiziert.
Die Gruppe, welche über 320 Mitarbeiter in den verschiedenen Standorten der Schweiz und Italien umfasst, setzt sich aus folgenden Gesellschaften zusammen: ECSA Chemicals AG, ECSA Italia Srl, ECSA Maintenance AG, ECSA Energy AG, Porta Ticino Easy Stop AG, Easy Stop Stalvedro AG und Suncolor AG.
Zur Verstärkung unseres Ecsa Teams Chemicals AG in Flawil (SG), suchen wir eine/einen
Junior Sales Manager Food & Pharma 50-100%
Profil und Fähigkeiten:
• Technische oder kaufmännische Ausbildung (Chemiker, Laborant, kaufmännisch oder gleichwertig)
• Organisations- und Kommunikationsfähigkeiten mit einer starken kundenorientierten Denkweise
• Teamfähigkeit und selbstständiges Arbeiten
• Zielorientiert und ausgezeichnete Zeitmanagementfähigkeiten
• Positive Einstellung und Flexibilität bei der Durchführung verschiedener Aufgaben
• Deutsch Muttersprache, kommunikationssicheres English ist erforderlich (Italienisch und/oder Französisch sind bevorzugt)
• Beherrschung von MS Office und ERP-Systemen
• Gültiger Führerschien und Reisebereitschaft
• Erfahrung im Einzelhandel, business-to business und/oder Erfahrung im Markt für Food & Pharma
Pflichten und Verantwortlichkeiten:
• Kundenbetreuung
• Partnerschaften mit Kunden und Lieferanten pflegen, kundenorientiertes Handeln
• Pflege und Erweiterung des Kundenstamms
• Überwachung des Umsatz- und Mengenwachstums
• Identifizierung potenzieller Kunden und Definition Marktstrategien
• Überwachung der allgemeinen Kundenzufriedenheit mit unseren Produkten und Dienstleistungen
• Teilnahme an Messen (Europa) und Verbesserung des Markanteils und der Gesamtrentabilität
• Teilnahme an Direktmarketingaktivitäten
• Zusammenarbeit mit dem Sourcing Manger und den anderen Sales Managern, um neue Produkte und Lieferanten basierend auf der marktnachfrage zu recherchieren
• Kundeninformationen im CRM pflegen
Wir bieten:
• Junges und anregendes Arbeitsumfeld, bestehend aus motivierten Spezialisten
• Möglichkeiten zur beruflichen Weiterentwicklung
• Moderne Infrastruktur und unterstützende Systeme
• Solide, wachstumsorientierte unternehmerische Realität in einem breiten, spannenden und abwechslungsreichen Markt
• Gute Sozialleistungen
Arbeitsort: Flawil (SG)
Offerte Dokumentierte Bewerbungen sind ausschließlich per E-Mail mit dem Betreff "Junior sales manager Food & Pharma" an folgende Adresse zu senden: HR2213@ecsa.ch
Bewerbungen ohne die erforderlichen Anforderungen werden nicht berücksichtigt, nur Bewerbungen in elektronischer Form werden akzeptiert.
Would you like to join the ECSA team but have not found a position that suits you?
Click here and submit your application, attaching your CV and the necessary documents. We will be in touch for future job opportunities.
With more than 320 employees, a consolidated turnover of 356 million Swiss Francs in 2022, and more than 15,000 active customers, the ECSA Group ranks among the top 500 companies in Switzerland.
Our mission is to safeguard the ability to act entrepreneurially in set geographical and industrial areas, achieving a return on equity that ensures growth in the medium and long term. To achieve these objectives, we need an outstanding team that is always ready to come up with new strategies and think outside the box.
The ECSA Group is committed to guaranteeing continuous professional development to its employees and has been offering training for years, welcoming 14 apprentices and helping them find their way in the labour market.
M CHF - 2022 consolidated turnover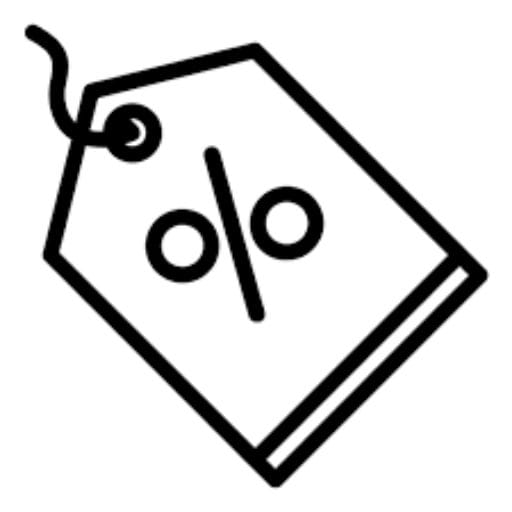 Staff discount
Fuel discount card, Easy Stopper card, Shops ECSA Pro discount
Motherhood
Contribution for young children and 16 weeks' maternity leave
End-of-year bonus and additional holidays
Payment of 13 months' salary per year and additional holidays (24/12 and half day 31/12)
Sports activity contribution
Support for competition and tournament fees, technical garments
Company events
Christmas dinners, ECSA Group anniversaries and special events
Continuous professional development
Refresher classes and professional development courses Language courses in Switzerland's official languages
Work permits
Financial support for the request or renewal of permits to work in Switzerland
Warehouse quality bonus
Annual bonus for reaching the quality standards in the warehouses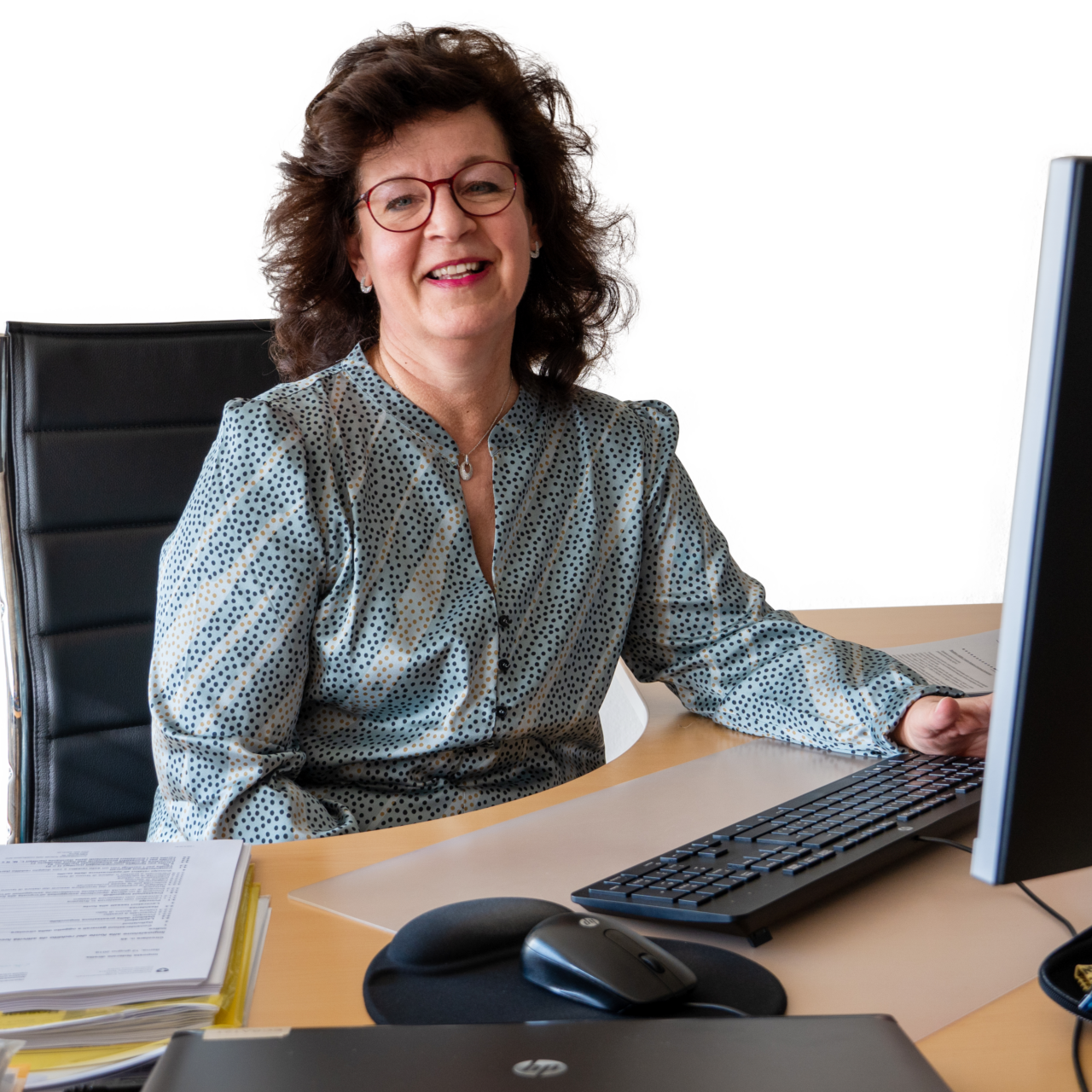 Do you have any questions on an advertised job or do you simply want to work with us? We are always looking for motivated people! Write to career@ecsa.ch and our HR team will be happy to help.
The protection of your personal data is important to us. To register and process your data, we need your consent.
GDPR is the acronym used for the European Union's General Data Protection Regulation. The aim of this policy statement is to transparently fulfil the obligations related to providing information on the areas in which ECSA Group, as data processor, collects, processes or uses personal data. Pursuant to art. 13 (or 14) of the GDPR, ECSA Group provides detailed information to the data subjects on the methods used to collect and use personal data. This is for transparency purposes.
The policy statement, as shown below, is divided into:
General information, regardless of the recipient group as data subject;
Aimed information that ECSA Group provides depending on the recipient group the data subject belongs to. Every recipient group is addressed in a separate section.
Address of the data processor:
Matteo Centonze, CEO
Data protection officer:
Flavia Caimi, HR Manager
Rights of the data subjects:
To ensure fair, transparent processing, we would like to remind you that the data subjects have the following rights, including:
The right to (additional) information
The right to rectification, erasure or restriction of processing
The right to withdraw consent that was previously given. Contact career@ecsa.ch to do so
The right to data portability.
For the legal basis, please refer to articles 15-22 of the GDPR. To exercise the above rights, please contact career@ecsa.ch. You also have the right to contact the Data Protection Authority to seek judicial redress. How can you find the Data Protection Authority responsible for your area? You can look online, e.g. info@edoeb.admin.ch, the information service of the federal officer in charge of data protection and transparency (IFPDT), tel.: 058 464 94 10. Alternatively, write to www.bern.ch/datenschutz
For further information:
There is currently no automated decision making, including profiling.
If the ECSA Group intends to process personal data for a purpose that is not the one the data were collected for, ECSA Group must provide the data subject with information on this additional purpose and all the relevant other information before processing begins. If the additional purpose is compatible with the purposes that consent was previously given for or if lawful interests of the ECSA Group prevail, separate information is not necessary.
ONLINE APPLICATIONS
You are visiting our Internet website. Your anonymised IP address is temporarily saved for the purpose of detecting and correcting technical errors. All the rest, i.e. what information you want to share with us or not, depends on you. To that end, please edit the cookie settings or your account in the client portal and community area.
If you are applicants and are looking for more information, you are in the right place. The purpose for the collection, processing and use of your data is to manage your application, to check you meet the requirements and to contact you.
The legal basis for processing (art. 6 of the GDPR) is the implementation of the (pre-)contractual measures adopted on request of the data subject or the consent to processing specified in the agreement. In general, ECSA Group complies with the requirements for the reduction and minimisation of data relative to the processing purposes, to protect the data subjects' interests that are worthy of protection.
The description of groups of data subjects and their data or data categories included in the job descriptions are needed for the collection and processing of data for the selection procedure.
The recipients or categories of recipients that may deal with your data are mainly the staff of the ECSA Group's HR department. These employees are authorised to carry out these specific tasks in the company. External contractors and subcontractors pursuant to art. 28 of the GDPR. Access to personal data is not usually included in the purpose of the order but it may not be excluded.
ECSA Group data are transmitted to third countries solely for the purpose of fulfilling the work contract.
Data retention term or standard terms for the erasure of data: the law has set out a series of obligations and terms regarding data retention. When the retention period has ended, the data are routinely erased if no longer required to fulfil contractual obligations. In compliance with the law, the commercial or financial data relative to one fiscal year that has ended are erased after ten years, unless a longer retention period is planned or required for legitimate reasons. Shorter retention times are applied in particular fields (e.g. in the management of human resources for rejected applications and letters of warning). If the data are not affected by the above, they are erased when the purposes they were retained for no longer apply.
Information on the right to object (Art. 21 of the GDPR). You have the right to object at any time to the processing of your data according to Art. 6 point 1f of the GDPR or Art. 6 point 1e. This also applies to profiling based on these provisions, pursuant to Art. 4, point 4 of the GDPR. In case of objection, we will no longer process your data unless we can provide legitimate reasons for the processing that prevail over your interests, rights and freedoms or for investigating, exercising or defending legal claims. We may also use your personal data for direct marketing purposes. You have the right to object at any time if you do not wish to receive marketing material. This also applies to profiling to the extent it is connected to direct marketing. Your objection is effective prospectively. We will no longer process your data for direct marketing purposes if you object to processing for that purpose. The objection may be sent informally by writing to career@ecsa.ch
This policy statement on the protection of personal data applies to the companies of the ECSA Group listed below:
ECSA Chemicals SA
ECSA Energy SA
ECSA Maintenance SA
Porta Ticino Easy Stop SA
Stalvedro Easy Stop SA